ONE SHOE DOES NOT FIT ALL.
Every company is different and has unique business goals. Before we begin any project, we dig into the roots of your business model. Research, strategic planning and consulting are implemented to ensure any branding and marketing efforts maximise the results for the growth of your company.
Are you using the right methods to promote your brand?
Each client and their needs are unique. We love what we do. Our process transforms your needs and evolves their development into successful growth.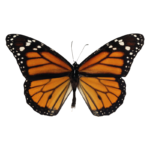 It doesn't matter if you're a start-up company or well established. Through a customized strategy, research, insight and analytics, we determine which elements best service your needs. Your brand strategy is key to standing out from your competitors in the minds of your clients.  Butterflies usually live about 2 to 4 weeks, but Monarchs can live as long as 9 months.
Brand messaging that

lasts longer than butterflies.
CREATIVITY
We create new ways to get inspired, transforming brand equity into meaning.